A WordPress Web Hosting Plan Perfect For You!
Advanced Security Features
Whether you are new to setting up WordPress or have been in the business for years, our packages will provide the perfect hosting for you. Figment will configure, install and set-up WordPress and all files that are needed for you to begin creating you website.
For the many of you that are already up and running with your WordPress site, we offer a free of charge service to help transfer your site over to Figment Hosting. Take a look below to see what makes us better! Or contact our UK based support team today to find out more.

Our WordPress plans include
easy-to-use
control panel
Transfer
Website & Domain
what our customers say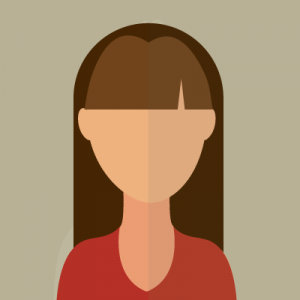 - listenin.online
Using Figments hosting services we are able to cache our results from a third party to provide lightening fast information for our customers. I would recommend Figment Hosting Ltd to anyone."
website:
www.listenin.online - John Fraser
I have only been working with Figment for a few months but I would recommend them without hesitation. Their client support has been outstanding and they have exceeded all of my expectations. I have worked with many Web hosting companies but none of them can compare to them." - Locate my bike
"A great company that helps us translate likes, shares and comments into actual new business."
website:
www.locatemybike.co.uk
FAQ - Your questions? We got answers!
What is website hosting?
Web hosting is a place where individuals or organisations place their websites. As websites are a combination of files, images, information etc they need to be hosted in order to be accessed by the general public.
Is it easy to get started with WordPress?
WordPress is an excellent system for beginners to get involved with. This is because there are no files to download and it can be accessed anywhere in the world via the internet. All you are required to do is to login and you can start creating pages, blog posts etc.
What does free domain registration mean?
Registering an online domain usually comes at a cost. This is because you are purchasing your own identity for your space on the web. Take a look at our FAQ page for more information on domains.
Purchased a hosting plan, what next?
Welcome to the Figment family! You should now receive two emails a sign up email and a billing notification. Once your payment has been processed you will receive a further welcome email with all login information.
How do I transfer my Web page to you?
If you already have a site and need to transfer it over to us then not to worry. All you need to do is signup for a web hosting package with us and then get in touch. Please take a look here for more information.
What kind of web hosting plan do I need?
This will depend on your site/project. If you are unfamiliar with hosting packages, bandwidth, disk space etc then please feel free to contact us with a summary of your needs for the site and our friendly team will be happy to assist in helping choose the right package for you!
What does managed WordPress cover?
Managed WordPress hosting covers a number of different aspects from plug-ins and back-ups, to first class assistance and SEO. Please take a look at our Managed Hosting page for further details.
How long does it take to move WordPress?
We will ask you for your old hosts details if you have an existing site. Once we have these the process is normally done within the hour, and DNS can take roughly 20 minutes to 24 hours (usually 20 minutes!).